Home > Movies > Interviews

The Rediff Interview / Aparna Sen

'This isn't a Konkana-Rahul film'

January 04, 2006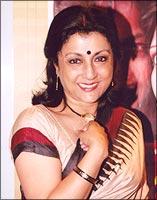 One of the year's first releases just happens to be an English film. Aparna Sen's 15 Park Avenue, starring her now-classic combination of actors, Rahul Bose and her daughter Konkana Sen Sharma, promises to be a unique look at sisterhood and schizophrenia.
Don't miss: Aparna, Shabana, Waheeda, Konkona and me!
Cooling his heels in Bhutan, Raja Sen caught up with the director on the sets of the film and tried to decipher what the upcoming film was about. Excerpts:
So, where is 15 Park Avenue?
The thing is (coming in closer) it actually (voice drops to a conspiratorial whisper) doesn't exist. (Laughs) The film isn't about a real address, but rather the search for identity.
| | |
| --- | --- |
| | More on rediff.com! |
| | |
Could you elaborate?
Sure. Konkana (Sen, her actress daughter) plays a schizophrenic, living in an alternate reality. In her conception of the world, she is married to her ex-boyfriend, played by Rahul Bose. In the real world, however, Rahul and she have broken up quite some time ago, and it is this severance that she has not been able to, in her mental state, accept.
How come you're making another (after Mr & Mrs Iyer) Konkana-Rahul film? As in, why that particular casting decision?
This isn't a Konkana-Rahul film. To be fair, the film is less about their romance and more to do with the relationship between Konkana and her sister, played by Shabana Azmi. Rahul is definitely an important character in the film, but it's not, as I mentioned, a Konkana-Rahul film. I cast them because they are talented actors, and able to fit into the script. I think Rahul was particularly impressive in Iyer.
Do you write a script based on the actors you think you are writing for?
No, but then that isn't such a black-and-white question. The fact is when you start out writing a script from scratch, you aren't thinking in terms of limitations like casting. Your story is dictating everything. But when the actors you choose to play the characters fall into place, they have a definite impact on the script's progress. The eventual character is defined both by the initial form on paper as well as the actor's interpretation of that form. And, as you redraft your script and polish it, you have to factor in the actors to make the characters fit them better.
But who gets priority? The actors or…
The characters, of course! (Smiles) Always.
Coming back to the film, you mentioned that 15 Park Avenue revolves more around the relationship between Konkana and her sister Shabana.
Yes. Shabana plays a woman who is modern and independent, yet inevitably repressed in certain ways. She is fiercely adamant to fend for herself in the world, but loneliness isn't that easy to escape – though she'd never admit it. Her whole life has begun to revolve around her much-younger sister, and taking care of her, protecting her. This is the crux of the film.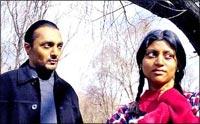 Earlier, you described the film as a search for reality…
Exactly. Reality, if you look at it, is a very ambiguous concept. If a delusional person believes in something we cannot see, it still exists in his alternate reality, right? Who are we to determine that our reality, based on what we see and hear, is any more relevant than his? What makes it more important?
So the film revolves around a nonexistent address?
(Smiles) Nonexistent only to some of us. The film questions our ideas of what is real and what is relevant, and how even we who consider ourselves 'informed' can be utterly wrong. Which of us is really sane? And who is to decide?
How was it shooting in Bhutan? This is the first Indian film to be shot there, right?
Yes. I think [Italian director] Bernardo Bertolucci was the first to shoot here, with his [1993 film] Little Buddha. We're the first set of Indian filmmakers to take advantage of this beautiful country, and I can't imagine why! It's absolutely breathtaking!
It is stunning, certainly. But was there any particular reason why you chose Bhutan?
Most of the film is actually set in Kolkata, but there is a part where Rahul and his wife are holidaying and they come across Konkana and Shabana, which is quite an integral part of the film, as you probably imagine. Bhutan's unique aesthetics appealed to me, and I think the peculiar, eclectic architecture and pristine landscapes have worked marvellously in creating the look of the film. It's a spectacular country, and I have thoroughly enjoyed shooting there.
What else should we look forward to in the film?
I think I have managed to get a perfectly lovely cast; quite a superb set of actors. Waheedaji [Rehman] stars in the film, for God's sake. She's amazing, and such an inspiration. I've worked with Dhritiman [Chatterjee] before, of course, in 36, Chowringhee Lane. There's Kanwaljeet [Singh], who I believe is a very powerful actor indeed, as is Shefali Chhaya, who plays Rahul's wife in the film. And then, of course, (smiles) there's Soumitra [Chatterjee].
Aparna Sen's photograph: Pradeep Bandekar


What do you think about the story?








Read what others have to say:





Number of User Comments: 3








Sub: 15 Park Avenue

15 Park Avenue is an excellent film - very nice and found it very different!! Its a shame that films like these dont do a ...


Posted by Mohor









Sub: 15 park avenue

Dear Sir/Madam I found Aparna Sen's film 15 Park Avenue, concentrated almost entirely on the history of a well-to-do middle class woman toget her family. ...


Posted by shouvik datta









Sub: Mullholland Drive ripoff?

I like Aparna Sen, but her movie sounds like it has been inspired by David Lynch's Mullholland Drive, where reality and dreams merge in Naomi ...


Posted by Frantix






Disclaimer