Kama Sutra's Indira Varma in Iraq war drama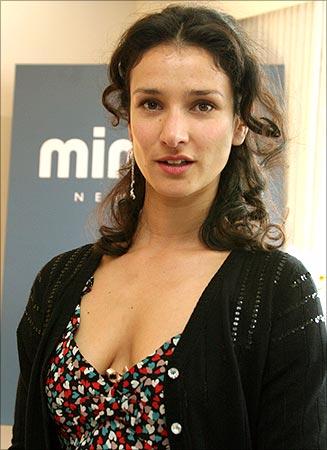 Playing a vulnerable character comes easy to Indira Varma.
The 34-year old part Indian (from her father's side) and Swiss mother has played a torture victim in Harold Pinter's One for the Road as well as a soldier's wife who eventually commits suicide in the BBC's blockbuster, Rome.
But now, Varma, a stage actress trained at the famous Royal Academy of Dramatic Art (RADA) from 1992 to 1995 is ready to be more feisty.
And why ever not? The actress, who made her film debut in Mira Nair's Kama Sutra: A Tale of Love (1996), will play an American academic, Nadia, in the British premiere of The Vertical Hour, a play that dealt with the morality of the invasion of Iraq.
Directed by Jeremy Herrin, the play will premiere at the Royal Court in London [Images] and will also feature Bill Nighy.
Varma, who also acted in Bride and Prejudice (2004), is looking forward to playing Nadia.
In an interview to the Telegraph, she says, 'portraying a character's assertive sexuality is another form of power. It's really fun to play. Nadia, for example, is incredibly articulate. That's power.'
And that is the power Varma is looking for -- to be able to play a character unrestricted by ethnicity, which Kama Sutra that marked her as an Asian actress, did and subsequently, she felt, stalled her career.
'At that time, it came with the territory of being part Asian -- that's how you were seen. I don't think I've had it in a while, which has been amazing,' the Telegraph quoted her as saying.
Photograph: Getty Images