From the Mahesh Bhatt camp comes another new talent, Kunal Deshmukh, who makes his directorial debut with Jannat. Kunal had assisted director Mohit Suri in Zeher, Kalyug and Woh Lamhe. Jannat: In Search Of Heaven stars Emraan Hashmi and former Miss World (2005) Sonal Chauhan. It will release on May 16.
Kunal tells Nithya Ramani about bookies, match fixing, easy money and Jannat.
Tell us about yourself.
As I child, I have always been creative. I would participate in elocution, drawing, painting...
When I thought of taking up filmmaking, my parents did not like the idea. So I took up an advertising course. Later, I went to the US to take up a short diploma course on filmmaking. After that, I did not know what to do.
I met Mohit Suri through a common friend in Goa. He suggested that I join him in his next film. That's how I started assisting him in Zeher, Kalyug and Woh Lamhe.
Mahesh Bhatt asked me to work on a script so that I could start directing my own movies. I have been working on Jannat since October 2006.
What is Jannat about?
Jannat is about betting and match fixing. It is primarily a love story, where a middle-class boy wants to get rich fast. He falls in love with a girl working in a call centre, and starts gambling to fulfill their wants. The film is set against the backdrop of cricket, where he earns money the wrong way.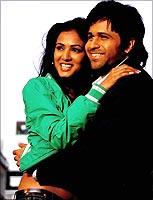 How did you conceptualise the story?
The USP of my film is match fixing with the backdrop of cricket. This is a concept never touched on before so I think it will do well among the viewers.
I will want to make films that delve into reality and have a touch of realism in them.
Why did you choose Sonal Chauhan?
Well, my first choice was Esha Deol. She backed out at the last minute and I was left with no heroine.
That's when Bhattsaab referred Sonal to me. She came for the auditions and was short-listed. I wanted someone like her, very naïve. Though she was new, she was ready to learn and was a thorough professional. I was skeptical about a newcomer initially. That's why I wanted experienced actors like Emraan Hashmi and Esha. We had to work a lot on Sonal but I guess, it was worth it.
Emraan was always my first choice. I wanted someone with a naughty as well as a sweet image. He is a fine actor. I did not have to work much on him.
Why did Esha back out at the last moment?
It was not Esha's fault. She had warned me that she would be busy with another project with her mother, Hema Malini, and Revathy.
I kept delaying my script because I did not want to start without a bound script. The second part of my film was not ready yet. When I was ready to shoot, Esha could not give me dates.

How was your experience of working with Mohit Suri?
It was an awesome working experience. He is just a year older than me but when I saw his way of working, I was surprised. I admired his courage. It's not just about directing, it is about handling actors' egos and tantrums, managing budgets... I used to think that if he could do such marvelous work, why can't I? He was my motivation.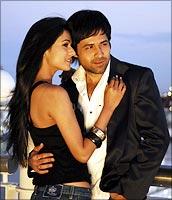 How was it working with Vishesh Films?
Vishesh Films gave me a lot of exposure and experience. There are many senior people working with you, who are always ready to help you. Even the cameraman or the lightmen, are so senior and experienced. It amplifies your knowledge about filmmaking.
What is your personal opinion about match-fixing, betting and gambling?
It is a part of life. Not only in cricket but also in other walks of life. Gambling is quick and easy money. And who does not want to make easy money these days? I think cricket is cleaner now, or maybe it's just my thinking. Ten years down the line, we may come know that these matches have been fixed too (laughs).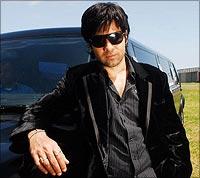 What or who is your inspiration for the script?
I did not have any inspiration as such. But yes, I always looked up to Brian De Palma's Scarface, starring Al Pacino. 
What are your future plans?
I'm too tied up with Jannat now, and cannot think of another script.
Have you signed any contract with Vishesh Films?
I have verbally affirmed that I will do my first three films with Vishesh Films. I will sign the contract soon.
What is your marketting plan for Jannat?
Honestly, I am not doing much. Percept Advertising is it. We can't do much due to our low budget. The songs are helping a lot. Pritam has done an excellent job. The film generally tends to turn out well if the songs are good, especially with Bhattsaab's films.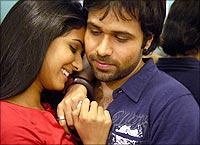 Did you face any problem with the stars?
No. I conducted a 10-day workshop with my lead cast. I told them how I wanted the scenes and how I would shoot them. So they knew what was expected out of them.
What are your expectations from Jannat?
Well, I would be disappointed if it did not do well, if the viewers did not like it.
I think they will like it because it delves into reality. But if they don't, I'll either have to change my line of thoughts for scripts or stop making films henceforth. Filmmakers should not take audiences for granted. They should not think that their viewers are dumb. Similarly, audiences should give an opportunity for new talent. So I would request viewers to watch my film and enjoy it.