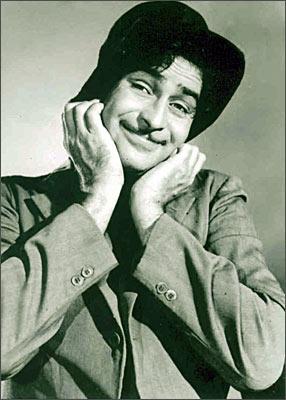 Hardly anyone knows Amitabh Bachchan in Turkey or for that matter, Aishwarya Rai, the Khans, and other Bollywood icons.
Unlike other Muslim countries including Egypt, Morocco and neighbouring Syria, Turkey has remained cold to Bollywood. Once upon a time, and that was long, long time Raj Kapoor's Awara had become a smash hit in Turkey. Why Hindi films slipped off Turkey's cultural radar in the years since remains a mystery.
Imagine our surprise, then, when a group of eight women in the bustling city of Antalya, after confirming that my wife and I were indeed from India, began singing the title song from Raj Kapoor's Awara. They wanted to know if we were staying longer in Antalya, and if we had by any chance DVDs of Indian films. "We also love Mithun Chakraborty," one of them said.
The women, almost all in their 40s, were from Russia, and had settled down in Turkey along with their families. "We like everything here, including the food and climate," one of them said. "And there is very little crime. But we miss Indian films."
Antalya, which gets over a million visitors a year from Germany, has also begun witnessing an influx of newly rich Russians. There are an estimated 50,000 Russian and 80,000 German families settled in Antalya, which has nearly one million citizens.
Last year, some 200,000 visitors from Russia and the former Soviet countries visited Antalya, one of the prettiest and cleanest cities in Turkey, known not only for its archaeological sites but also for organic farms and excellent meat products. In fact, the fondness of Russians for Antalya and a few other Turkish cities was recently a page one story in The New York Times.
As a spinoff effect, cab drivers, tour guides, hotel managers and jewellery merchants, who speak English and German to varying degrees, have now begun speaking in Russian, too.
Raj Kapoor made yet another appearance in another unlikely place -- the ruins of Ephesus. The guide had finished showing us the Roman ruins and cursing the British for stealing many of the pillars and busts and taking them to London over 100 years ago. He then showed us the hill where Mary, mother of Jesus, and John, one of the apostles, are said to have settled down -- which, incidentally, is local belief based on very little actual evidence.

A young woman discusses the evidence, or lack thereof, of this legend with the guide, while the nearly 20 people in our group listen in rapt attention. Suddenly, I felt a gentle tap on my shoulder. A man in his early 40s asked me if I was from India. He then took me off to one side, away from the theological discussion, and recited a few lines in chaste Hindustani.
He then started singing one of the most famous songs from Raj Kapoor's Awara: Dam Bhar Jo Udhar Mu Nah Phera. I tell him that I had the impression people in Turkey didn't care much for Hindi films -- and he likely wasn't even born when Awara was released.
He explains that his father was crazy about the film, and had managed to get a DVD about 15 years ago, from England. "He made us watch the film every week," the man, a cab driver, said. "I think I must have seen it more than 50 times.'
He was surprised to find so many 'Turkish' words, including duniya, in the film. He prided himself on being a bit of a linguist, and pointed out how words from various languages have made into India.
"I think I know at least 100 Turkish words," I tell him. He demands that I demonstrate. With an eye on the guide, who is getting ready to take us to the next site, I reel off the words: Vatan, kanun, hafta, hawa, subji (subze in Turkish), kitab, sharab (sharap, locally).
Masha Allah, I add, pointing at the bright sky that, just a few minutes ago, was dark and gloomy. "You are a Turk or what?!" the man laughs.
Text: Arthur J Pais
In the picture: Raj Kapoor in a still from Awara.